Organizational and Individual Coaching
Contact Debbie Payne or Erna Hagge for these services
WHAT IS COACHING?
A creative process provoking thought to facilitate deep thinking leading to action, fine tuning a skill, or achieving a goal. Tri-namics p.81
Tri-namics has been designed to support and enhance organizational and individual coaching.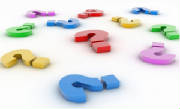 TYPES OF COACHING
One on One Coaching
Executive
Focuses on challenging senior leaders toward continuous innovation and provocative visioning; moving the organization toward long term sustainable success.
Organizational Leaders and Managers
Focuses on clarifying objectives and opportunities in the following areas.
Balance of task and relationship, systems thinking, process improvement, people development, stakeholder influence, customer relationship management, productivity enhancement, profitability, performance management, strategic planning, project management.
Individuals
Focuses on a goal identified by an individual that is important. This service is typically used by high achievers, strong performers, or those ready to challenge themselves and achieve their goals.
Group Coaching
Organizational
Focuses on defining or enhancing the desired culture within an organization.

This may include exploring what the culture looks like when at its best, examining reality and what is currently effective, and planning strategies to move the organization towards their desired results.
Team
Focused on improving team functioning and team relationships this may include a variety of team interventions including assessments, observations, and coaching.
Coaching Triangles
Focuses on the individual and collective goals and desired experience of three self-directed learning partners. The coach ensures skills are developed and goals are achieved. Typically the learning partners use a coach approach however they may also mentor, share resources, teach, work on a project or share meaningful dialogue.
Mentoring Partners
Mentors and mentees benefit from working with a coach to improve the value and effectivness of their mentoring partnership, help them focus on mutual goals, and bring a richness to the relationship that enhances both performance and growth.