LEADERSHIP COACHING

Are you looking to be a better leader and wonder if coaching can help? Leadership coaching takes you from where you are to where you want to be, fundamentally assessing strengths and developing your potential. Curious? Is it for you? First session is complimentary.
It is through deep self-awareness and authenticity that we uncover our leadership talents. Leadership coaching helps you challenge yourself, setting and achieving your leadership goals. Changing leadership behaviour or examining and adjusting your leadership strategy are realistic results of leadership coaching. I work as a confidential thinking partner, holding a focus for you. You become the leader you want, learn better how to grow other leaders, as well as lead for results.
Coaching definitions
Coaching is partnering with clients in a thought-provoking and creative process that inspires them to maximize their personal and professional potential. International Coach Federation
Coaching is a blend of sharing expertise in a way that is personalized to the client AND challenges the client to figure things out for themselves.The Answer is somewhere.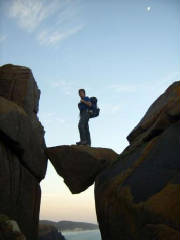 LEADERSHIP DEVELOPMENT
Do you want to improve your leadership skills? DP Leadership Associates will help you identify the skills you have through a leadership assessment process, determine the skills you have and want and work with you to determine your leadership growth and development strategy. Approaches include leadership feedback through structured interviews, 360, and various instruments.In addition we design and facilitate custom leadership development programs for teams and also cross-functionally within and between organizations.
My focus on leadership development touches team intervention and team development, policy and strategy development, program and course design, career services, facilitation of management retreats, execiutive legacy, and customized workshop design and delivery. I also use the
Tri-namics System
, MBTI, and other
assessments
in my work.
LEADERSHIP STRATEGY AND TALENT MANAGEMENT FRAMEWORKS
Seeing your own organization clearly and objectively is challenging at best when you are immersed in urgent operational requirements. An external viewpoint provides new eyes and new ideas; helping you frame or reframe your talent management approaches; and can save you significant resources when your leadership and talent strategy frameworks work effectively. Contact DP Leadership for confidential consulting and a development or review of your talent management strategy.
ORGANIZATIONAL LEARNING
With over 25 years experience in adult education and workplace learning, Debbie works with clients to improve organizational learning. This may include:
Custom program, course and workshop design
Curriculum and/or instructional design
Building in-house training team capacity
Custom design of instructor and participant resources
Facilitation of team planning meetings
Working with subject matter experts
Creative, cost effective solutions to improve learning opportunities
Training and development audits
Integration of competencies and skills
Recommendations on use of technology to enhance learning
CAREER COACHING
Need someone to think with about your career that is focused on your success? A few sessions can help you move forward, get unstuck, and really define what success means to you so that your goals are clear. Work on your resume, interview preparation or job search skills as well. Presenting yourself professionally is important. We work with you to bring out your best so you can contribute your potential
TRI-NAMICS SYSTEM
Tri-namics Power of One, Two, Three: Provocative Wisdom for Leadership Wisdom
2009. Debbie and her business partner Erna Hagge co-authored the unique Resource that provides accountability frameworks and over 100 assessments and exercises to stimulate and support leadership self-development, mentoring and coaching partnerships, as well as Coaching TrianglesTM, through a dialogue and a coach approach. This innovative
Tri-namics System
is changing organizational culure, boosting engagement, and increasing leadership skills and capacity.
WRITING AND RESEARCH

Debbie has extensive experience writing curriculum, proposals, papers,
articles,
including a thesis. Do you need someone to write and research a report, article or proposal? Prepare a presentation? Debbie loves to research and find information on many topics. Ask her, if she is not able to help she will pass you on to someone who may.
TEAM COLLABORATION
Do you want to build a collaborative team? First we define collaboration for the team, then collaboratively work together to create something important, then we debrief the process. This helps us see ourselves well. We also work with new teams, executive teams, project teams, action learning teams, and other groups who are looking to raise the bar on their results and effectiveness.
Debbie's Masters Thesis was on Collaboration, where she explored the meaning and value of working collaboratively with a diverse group of people.
SUCCESSION PLANNING
What are you doing about succession planning, how are you growing your next leaders? Both small and large companies need to address this. DP Leadership Associates customizes the approach based on your needs and draws on considerable experience creating and implementing a succession planning process in a mid-sized utility.
BUSINESS PROCESS REVIEW
Organizations of any size have end to end processes that flow between various jobs. These processes over time often get covered up, lost or have bandaid solutions created so that they become inefficient. By using an approach of mapping the existing process, looking for opportunities and efficiencies, then creating a new process we can increase productivity improving communication and relatioships through this approach.
DP Leadership Associates can help you by facilitating this mapping process and working with your organization to create better, more effective processes.