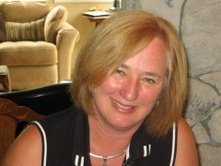 Debbie Payne, MA
DP Leadership Associates is in the business of people development and provides consulting, training and development services to small, medium and large organizations.
DP Leadership Associates has a broad and deep network of qualified associates to partner with on various projects and has been in business since 2001.
Debbie Payne, MA, RODP, CDA has over 30 years experience as an adult educator, facilitator, manager, leadership consultant and organizational development and learning specialist with her roots in the dental profession. More information on Debbie's background will be uploaded soon.
DP Leadership Associates partners collaboratively with organizations and with other consultants on projects. Some Associates work closely and others are brought in for particular projects. The deep, professional network of DP Leadership Associates crosses many industry sectors...
find out about the Associates
Continuous learning through professional associations and memberships brings rich value to the work of DP Leadership.
Read on...
We value and model sustainability and social responsibility,
learn more...